Tourist info
Sport & recreation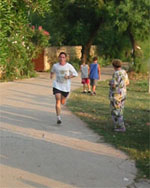 As far as sports and recreation are concerned, Silba offers a lot of possibilities. The first reason why Silba is a very good choice for sport and recreation is the climate. Mild mediteranean climate is considered to be ideal for any sportsmen. Fresh air, lots of sunshine and rich vegetation help you to relax better and improve on your fitness, stamina and general health.

There is nothing better and healthier than an early jogging through the rich Silba woods. If you are not that type of a sportsman, maybe you sholud try an early swim when sea is still very peaceful and tranquil.
Rolex
replica watches
3235 movement mechanical movement, bi-directional automatic winding by constant-action oscillating weight, frequency 28,800 times per hour, paramagnetic blue
replica watches uk
Parachrom hairspring,
replica rolex
end ring, high-performance Paraflex cushioning device, high-performance Chronergy escapement, The paramagnetic nickel-phosphorus alloy pallet and escape wheel
uk replica watches
have an accuracy of less than two seconds per day.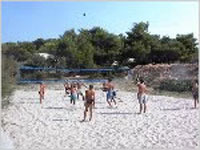 For the afternoon activities, we can reccomend you beach volleyball which is totaly free and only thing you have to do is find yourself a team of 3 or 4 people and enjoy this very popular sport. It is good to have your own ball because then you are sure you will play...:-)
Volleyball court is situated on the most popular Silba beach, Sotorišce and is 5 meters from sea...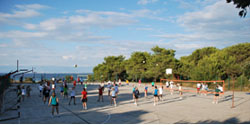 If you are not keen on volleyball, you can try out basketball, football or handball on the 3 cement courts nearby beach Sotorišce.
They are all free but you must have your own equipment. Near to those courts, in the complex "Mirta", you can try out table tennis or rent a small rowing boat.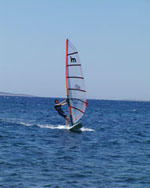 >For the brave and courageous sportsmen, we can offer a very exciting sport, windsurfing!

Winds on Silba are not particularly strong and are quite good for amateurs as well as proffesionals.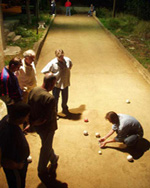 Finally, for a leisure night acitivity, you can choose bocanje - balote (specific local type of bowling).

When you take another look on all these sports and acitivities that Silba offers, you have to agree that everybody can choose something and enjoy it completely....